C3-100 PoE Bundle
C3-100 is one of the most rugged and reliable one door controller on the market, with a multitude of built-in features. In this bundle, the PoE splitter can offer 12V 2A DC for both C3-100 and one 12V DC lock. On the input side, just need connect the splitter to a PoE switch.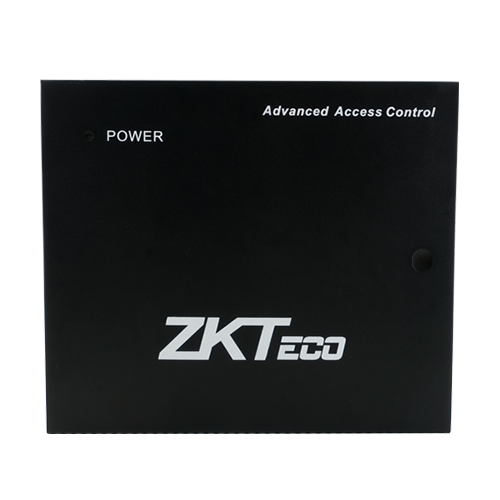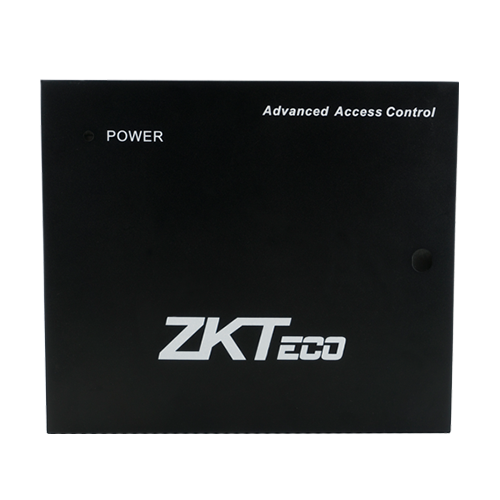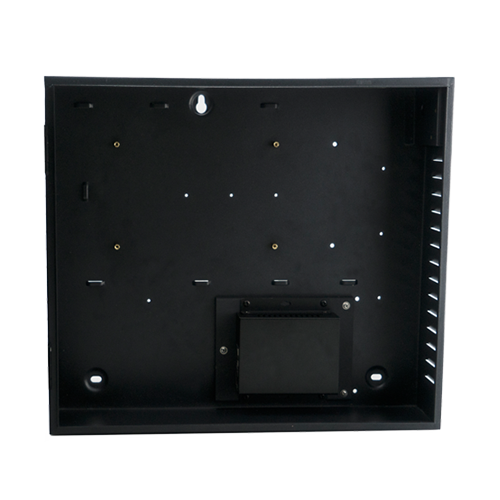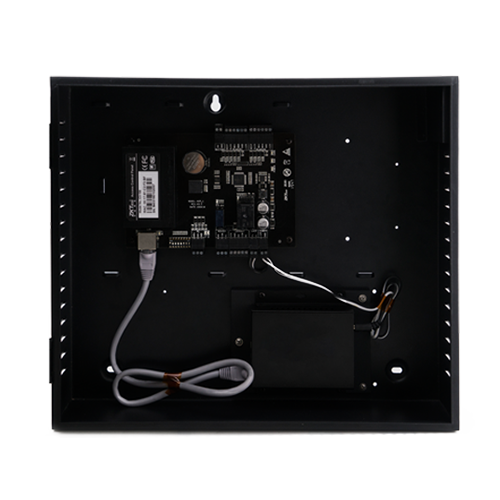 ---
Product Features
Choice of Readers
Full range of card readers supported. ZK KR-Series readers are stylish and waterproof. C3 supports any wiegand-output reader, including HID Prox, iClass, and XceedID Multi-Technology.
Lowest Total Cost of Ownership
C3 controller firmware can be upgraded in the field. New controller features can be loaded without any advanced tools, extending and expanding the value of your investment.
Door Control and More
Along with relay contacts for controlling door locks, easily programmable auxilary relays can be used for additional control and interface to lights, alarms, annunciators, intrusion detection panels, or even extra locking devices or gate controllers.
Advanced Access Control Built-In
Anti-Passback, First-Card Opening, Multi-Card Opening, Duress Password Entry, and Auxilary Input/Output Linkages are built into controller firmware.
Communication
C3 controllers installed easily on your network and support both TCP/IP and RS-485 communication. Auto-discovery function make the setting and modification of network parameters direct and easy
Capacity
10,000 events and transactions. Controller is backed up in real-time in on-board optional SD card. Data is preserved when power failure. Controller continues to operate if network connection is interrupted.
Options
C3 controllers come in three sizes to suit project needs and reduce the cost of unused capacity. 1-door, 2-door, and 4-door models can be mixed and matched in an optimized system architecture.
For Software Developers
Free SDK is available for integrators and OEM's to integrate the C3 controllers with their or existing security or personnel management applications. Upon request, ZK can also customize C3 firmware to meet any custom requirements.
Technical Specifications
Specification of C3-100
Capacity:
User:
30,000
Event Buffer:
100,000 transactions
Communication:
RS485, Ethernet
Power:
Nominal Voltage of C3-100
12v
Standby Current of C3-100
40mA
Environment:
Operating Temp
0°C~ 45 °C
Operating Humidity
20%~ 80%
Additional Info:
Number of doors controlled
One door
Number of readers Supported
2
Aux. Output
1
Types of readers supported
26-bit Wiegand, others upon request
Number of Inputs
2 (Exit Device and Door Status)
Number of Outputs
2 (One Form C relay for lock and one Form C relay for Aux output)
Weight
3.35kg
Dimensions (Bundle Only)
305.2mm × 298.4mm × 89mm
Dimensions ( Board Only)
160mm × 106mm
Specification of POE Splitter
POE Parameters:
Maximum Power:
15.4W (IEEE 802.3af )
25.5W (IEEE 802.3at)
Input Voltage
36-57V
Output voltage
12V
Network standards
IEEE802.3i 10 BASE-T
IEEE802.3i 100 BASE-TX,
IEEE802.3x flow control
IEEE802.3af/ IEEE802.3at
Working Temperature:
0°C ~ 45 °C
Interface protection
Meet the IEC61000-4-2 (ESD) ± 15KV (air), ± 8KV (contact) requires And able to withstand 8/20us 24A (12A) energy.
Connect Port:
Input
an input RJ45 interface
Output
an output RJ45 connector and a DC output interface
Data transfer rate
10/100/1000Mbps
The maximum transmission distance
100 meters